Product Description
What standards do the bags need to meet in the US?
California 65 Standards | Regulations Leather Handbags, Footwear, Lead Pb Content Requirements and Testing, Recently, the US Environmental Health Center (CEH) announced with Macy's, Sears/Kmart, and Tower More than 40 large department store retailers and suppliers, including Target, Kohl's, JC Penney, and Guess, have reached nearly 170 for their handbags, handbags, wallets and
Other
accessories. A million dollar legal agreement. According to a survey released last year by CEH, hundreds of handbags and accessories, such as excessive lead content, may pose a health threat, especially for pregnant women and women of childbearing age. CEH's agreement with these companies is aimed at [developing new industry standards" to limit the lead content of fashion accessories such as handbags.
California regulates lead content under the Drinking Water and Toxic Enforcement Act of 1986, commonly referred to as California Proposition 65 (Proposition 65) or California Proposal 65 (Prop 65) (California Health and Safety Regulations, California, Regulation 65249.6 and below ((California Health and Safety Code. Section 25249.6, et seq.)). California also uses California Health and Safety. Regulations, Division 20, Chapter 6.5, Section 25214.1 (AB1681) (California Health and Safety Code. Division 20. Chapter 6.5 Section 25214.1 (AB 1681)), restricting the lead content of all jewellery materials in the United States, Illinois Lead Poisoning Prevention Act regulates lead content. This method also includes specific lead content limits and warning requirements, and adds restrictions on consumer products for children and adults.
Under the regulation of the Toxics in Packaging Coalition, 19 states in the United States limit the lead content of packaging materials (including California, Connecticut, Florida, Georgia, Illinois, Love). Iowa, Maryland, Maine, Minnesota, Missouri, New Hampshire, New Jersey, New York, Pennsylvania, Rhode Island, Vermont, Virginia, Washington, and Wisconsin. China Sourcing agent for Luggage
US federal law stipulates that the lead content of children's products must not exceed 300 pp m, but there is no federal standard for the lead content of the opponent's bags. According to the above agreement of CEH, the signing company will implement the following standards for products covered by the agreement from December 1, 2010: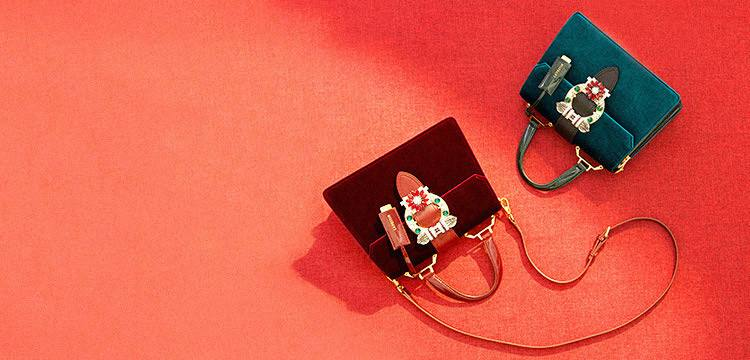 1. The lead content in paints or other surface coatings does not exceed 90 ppm;
2. The lead content in leather does not exceed 600ppm (down to 300ppm on December 1, 2011);
3. The lead content of vinyl plastic does not exceed 300ppm (down to 200ppm on December 1, 2011);
4. The lead content of other materials (except crystal) does not exceed 300ppm.
chinese leading sourcing agent for Luggage
Violation of these standards will result in a mandatory fine of $12,500. In addition to handbags and accessories, many signatories have agreed to use these standards for belt and shoe materials. The US Consumer Product Safety Commission limits the amount of lead in consumer products, especially children's products. The Consumer Product Safety Improvement Act of 2008 (CPSIA) imposes new restrictions on the lead content of children's products, and imposes lower limits on the lead content of paints and coatings on furniture and children's products; and also establishes ASTM F963. "Standards, including requirements for heavy metals, are mandatory for all toys.
The Leather California 65 test included: o-benzene 5p, total lead <90ppm, total cadmium content <75ppm tested. 5p: dbp, bbp, dehp, didp, dnhp <1000ppm
Does the luggage product exported to Nigeria require soncap certification?
The National Organization of Nigeria (SON) is the government agency responsible for the development and implementation of quality standards for imported and domestically manufactured products in Nigeria. In order to ensure that controlled products comply with the country's technical standards or other international standards that have been approved to protect Nigerian consumers from unsafe or non-compliant products, the Nigerian National Bureau of Standards decides to implement controlled products exported to the country. Mandatory Conformity Assessment Procedure (hereinafter referred to as SONCAP) before shipment.
At present, SONCAP certification mainly involves 2 steps: SONCAP=PC+COC
1, the exporter or manufacturer to apply for a PC certificate; PC is an abbreviation of Product Certificate. Chinese Sourcing agent for Luggage
2. The exporter applies for a COC certificate; the COC is an abbreviation of Certificate of Conformity.
The SONCAP certificate is a statutory mandatory document for the customs clearance of products in Nigeria. The lack of a SONCAP certificate will result in delays in the clearance of controlled products or denial of entry into the Nigerian domestic market. It is important to note that SONCAP is applicable to regulated products and other import procedures imposed by the Nigerian government are still valid.
The SONCAP certification must be provided for the export of luggage to Nigeria. For more information on SONCAP-GOV, you will know the official formal professional answer.
The 17th Shanghai International Bags Exhibition 2020
The 17th Shanghai International Bags & Bags Exhibition is one of the well-known exhibitions of luggage and leather goods in China. It is approved by Shanghai Business Council, Shanghai Leather Technology Association, China Light Industry Crafts Import and Export Chamber of Commerce, Shanghai Yahui Exhibition Co., Ltd., Shanghai Can Bo Exhibition Co., Ltd. is a high-end platform for global luggage manufacturers and distributors, agents, e-commerce, micro-business, international trade buyers, brands, designers and communication, focusing on the luggage industry, bringing together industry products and technologies. , information, contacts, display and promote the Chinese luggage brand, and promote the Chinese luggage to the world. The exhibition will be exhibited concurrently with the 16th Shanghai International Shoe Fair and Shanghai International Gift Fair. At that time, the three exhibitions will be linked to share buyer resources.
In 2019, the 16th Shanghai International Bag Leather Handbags Exhibition opened in the N1-N3 Hall of Shanghai New International Expo Center. More than 580 companies from all over the world participated in the exhibition, with an exhibition area of 40,000 square meters. During the exhibition, more than 30,000 visitors were attracted, with a turnover of more than 500 million yuan and an intention to sign more than 1.8 billion yuan. It has become a trustworthy exhibition for exhibitors and visitors, and has won many praises and recognitions.
Exhibition time:
June 30, 2020: 8:30am-17:00pm (2)
July 01, 2020: 8:30am-17:00pm (3)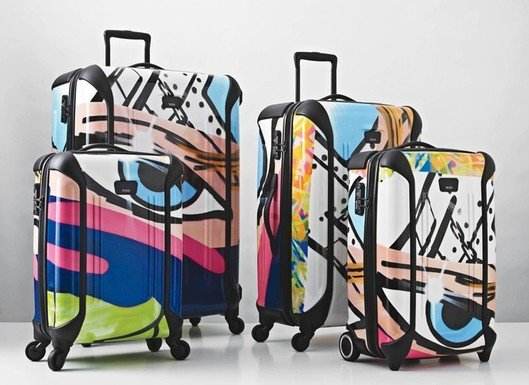 Exhibition time:
July 02, 2020: 9:30am-17:00pm (4)
July 03, 2020: 9:00am-17:00pm (5)
July 4, 2020: 9:00am-15:00pm (six)
Dismantling time:
July 04, 2020: 15am-18:00pm
China sourcing agent which outsourcing and providing efficient sourcing service in china for Luggage
location:
Shanghai Pudong New International Expo Center (E4-E7)
exhibition criteria
Luggage leather brand exhibition area:
Luggage: trolley case, suitcase, briefcase, travel bag, outdoor function bag, backpack, etc.
Handbags: fashion bags, clutches, wrist bags, evening bags, zippers, cross-body bags, leather bags, chain bags, wallets, etc.
Fashion and leisure: children's backpacks, school bags, Mummy bags, backpacks, sports bags, mobile phone cases and other brands.
Fashion accessories: accessories, leather goods, belts, belts, gloves, and canvas bags, gift bags, green bags, non-woven bags, etc.
Outdoor bag: mountaineering bag, waist bag, travel bag, camera bag, riding bag, wash bag, survival bag, arm bag, waterproof bag, outdoor ice bag, etc.
Manufacturing area - finished product processing technology, raw materials, accessories and machinery and equipment exhibition area:
Finished bag manufacturing and luggage leather machinery and equipment: finished product processing technology and equipment, luggage leather machinery, sewing equipment, computer-aided design and manufacturing.
Luggage handbag raw materials:
Leather, natural leather, synthetic leather (PU/PVC), artificial leather, oxford cloth, lining cloth, mesh cloth, nylon cloth, leather base fabric, luggage fabric, etc.
Luggage handbag accessories:
All kinds of zippers, hardware accessories, tags, buckles, luggage locks, drawbars, angle wheels, handlebars, pulleys, plastics, adhesives, pulleys, 3D printing, etc.
Third-party Internet service platform exhibition area: profisional sourcing agent for Luggage Sourcing
Internet finance companies, Internet logistics companies, cultural and brand authorized enterprises, domestic e-commerce companies, cross-border e-commerce companies, R&D design companies, international testing organizations, etc.
Sourcing origin ltd is a professional foreign trade enterprise officially approved and registered by the Ministry of Foreign Trade and Economic Cooperation of the People's Republic of China. The company focuses on providing complete supply chain services of processing with supplied samples, procurement, production sourcing and processing, quality Inspection, international logistics, customs clearance, warehousing, for the clients abroad , meanwhile providing services of marketing , channel sales and distribution of oversea products in Chinese market. We aim to become the office of your overseas company, organize our professional team to serve customers, and select high-quality production enterprises according to the specific requirements of customers, providing customers with professional, high-quality services. If you are trying to start trading with Chinese company, we can meet your needs as a Chinese sourcing partner. Relying ong advanced enterprise management philosophy and professional service attitude, we strives to provide high quality and efficient service for every foreign customer.
Company Name: Sourcing Origin Co.,Ltd.
Representative: kyle
Product/Service: Sourcing Agency , Business Partner in china , Customs Clearance Agency , Chinese Sourcing Partner , Registration of Company in China , Advertising in China
Capital (Million US $): 300000RMB
Year Established: 2018
Contact Person: Mr. kyle
Tel: 86-029-88189125